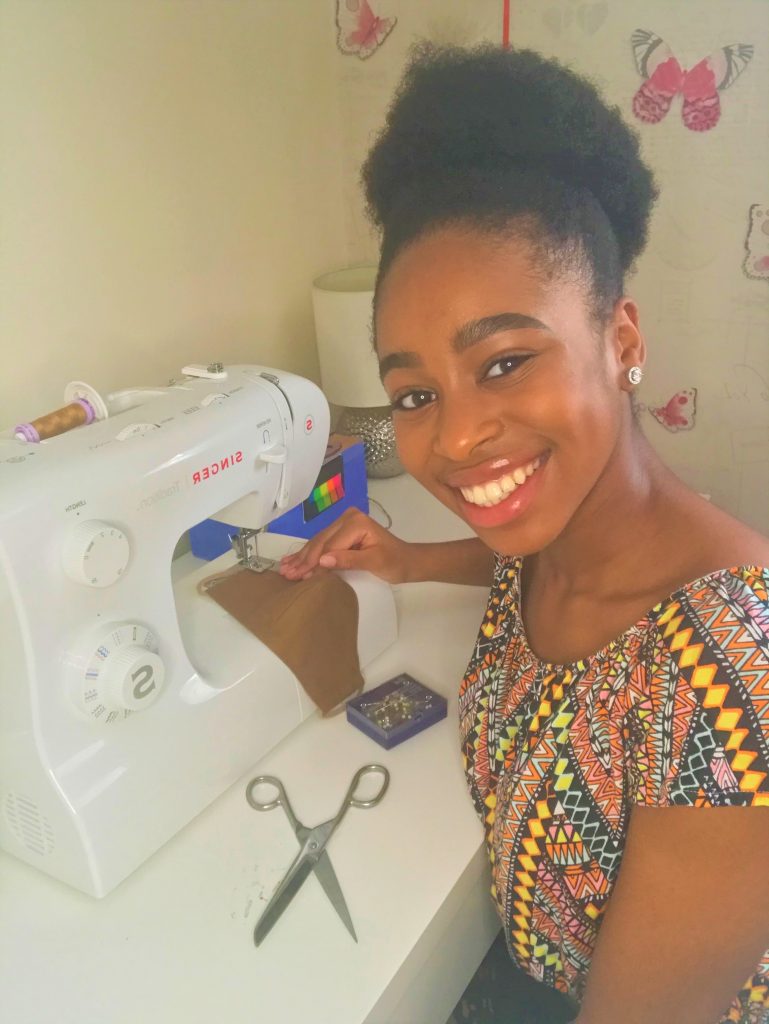 Our Story
Hello, I'm Imani Brown. Thank you for taking the time to look around my website. 
I've just turned 18 and was an A-level student until lockdown ended my studies prematurely. I decided to put my Business Studies skills into action and started creating skin tone coloured face masks for family & friends. A few weeks later skintonefaskmask.co.uk was born and I now have hundreds of happy customers across the country!
Growing up as a young dancer, I often found myself having to wear tights and ballet shoes that didn't match my skin tone. It wasn't until recently that dance retailers started catering for dancers of colour. Purchasing skin toned dancewear for the first time felt amazing and made me feel part of the dance community.
Coincidentally, whilst looking for a face mask for myself, I noticed there were little to none available in natural skin tone colours. I decided to borrow my grandma's  sewing machine and turned my bedroom into an impromptu textiles factory! 
Now that face masks are becoming an important part of the 'new normal' I knew I had a chance to fill a gap in the market. I aim to provide face masks that compliment everyone's natural look. It doesn't matter who you are or where you're from, I want you to feel comfortable in your own skin.